[:en]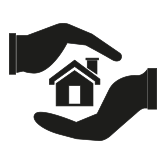 Management and optimization of third party buildings and portfolios with skilled professionals wherever we invest, we offer a wide experience in residential portfolio optimization

BMB offers the following services:
Lease management of empty units
Lease contract terms optimization in line with the market rates
Non-performing tenant management. Negotiation, evictions, court cases, …
Negotiation, contract and supervision of all outsourced advisors (agents, lawyers, project managers, property managers, etc.)
Legal care of the investments
Search, negotiation and management of third party contractors for building/flat refurbishments
We always work in close collaboration with our local property manager. In Berlin, BERES GmbH works on an exclusive basis for BMB managing all day-to-day
Full Refurbishment
BMB manages the refurbishment of all portfolio units.
More than 300 units refurbished in Berlin
Façade refurbishment in more than 20 buildings
Change of use of units
[:es]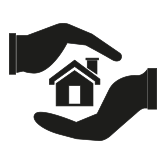 Gestión y optimización de edificios y carteras de terceros con profesionales cualificados en todas nuestras operaciones. BMB ofrece una amplia experiencia en optimización de carteras residenciales.

BMB ofrece los siguientes servicios:
Gestión de alquiler de unidades vacías
Optimización de las condiciones de los contratos de alquiler de acuerdo con las tarifas de mercado
Gestión del inquilino (non-performing). Negociación, desalojos, juicios, …
Negociación, contrato y supervisión de todos los asesores externos (agentes, abogados, directores de proyectos, administradores de la propiedad, …)
Atención jurídica de las inversiones
Búsqueda, negociación y gestión de contratistas externos para la construcción y/o reformas de los apartamentos
Trabajamos siempre en estrecha colaboración con nuestro Property Manager local. En Berlín, BERES GmbH trabaja de forma exclusiva para BMB gestionando todo el día a día
Renovación Completa
BMB gestiona la renovación de todas las unidades de la cartera.
Más de 300 unidades reformadas en Berlín
Rehabilitación de fachadas en más de 20 edificios
Cambio de uso de unidades
[:]