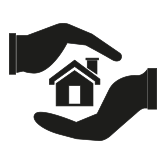 Management and optimization of third party buildings and portfolios with skilled professionals wherever we invest, we offer a wide experience in residential portfolio optimization

BMB offers the following services:
Lease management of empty units
Lease contract terms optimization in line with the market rates
Non-performing tenant management. Negotiation, evictions, court cases, …
Negotiation, contract and supervision of all outsourced advisors (agents, lawyers, project managers, property managers, etc.)
Legal care of the investments
Search, negotiation and management of third party contractors for building/flat refurbishments
We always work in close collaboration with our local property manager. In Berlin, BERES GmbH works on an exclusive basis for BMB managing all day-to-day
Full Refurbishment
BMB manages the refurbishment of all portfolio units.
More than 300 units refurbished in Berlin
Façade refurbishment in more than 20 buildings
Change of use of units