[:en]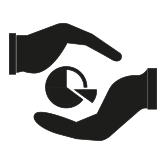 With a mission to provide tailor-made investment opportunities to qualified investors, BMB manages companies, investment funds and assets in Berlin and Barcelona.

BMB Asset Management provides the following tailor-made services:
Coordination of the Board of Directors, Executive Committees and other governance tools
Surveillance of administration services (custodian, secretary…)
Fulfillment of all corporate, legal and tax obligations (tax declarations, books, audits…)
Asset optimization
Development and implementation, Budgeting and Risk Control of the portfolios
Reporting
Benchmarking and follow-up of market trends
Planning and supervision of the sale of assets
Coordination of dividend and equity return payments
All optimization processes are aimed to reducing costs and increasing income.[:es]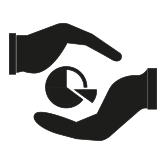 Con la misión de proporcionar oportunidades de inversión a medida para inversores cualificados, BMB gestiona Porfolios, Fondos de Inversión y Activos en Berlín y Barcelona.

La gestión de inversión de Activos de BMB proporciona los siguientes servicios a medida:
Coordinación del Consejo de Administración, Comités Ejecutivos y otras herramientas de gobierno
Vigilancia y control de los servicios de administración (custodio, secretario…)
Cumplimiento de todas las obligaciones corporativas, legales y fiscales (declaración de impuestos, libros, auditorías, …)
Optimización de Activos
Desarrollo e implementación, presupuestación y control de riesgos de la cartera
Reporting
Evaluación corporativa y seguimiento de las tendencias del mercado
Planificación y supervisión de la venta de activos
Coordinación de dividendos y pagos de retorno de capital
Todos los procesos de optimización están dirigidos a reducir el coste e incrementar ingresos.[:]