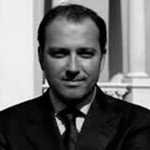 JOSEP BORRELL
Bachelor in Business Administration by the University of Southern California with Finance emphasis and with the PhD diplomacy in Business by the Universidad de Económicas de Barcelona. He began working at the Spanish Futures and Options exchange (MEFF) where he became Market Supervisor and guest speaker in investment banking in many universities and seminars throughout the world. In 1997 he moved to London where he worked in the derivatives market at Tullet & Tokyo, the Hedge Funds management company MAN Group and later at Credit Suisse, Barcelona. Afteformsr working for over 15 years in investment banking, in 2006 he created BMB Investment Management.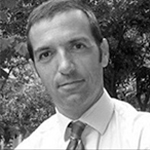 CARLOS BORÉS
Bachelor in Law by the Economics and Law University of Barcelona INEDE, Master in International Commerce and PD in Real Estate Management. Before he began in the Real Estate sector, he developed his career in several responsibility tasks within the services sector. This lead him to the property business in 1998 when he joined the Spanish real estate company Busquets Galvez. He later became Managing Director for Catalunya for the international consulting firms of BNP Paribas RE y DTZ Ibérica.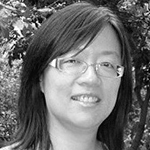 LINDA LIU
Bachelor in Business Administration and Economic Science and Master in Financial Management by the Pompeu Fabra University of Barcelona. She began her career as Controller in multinational companies such as Nutrexpa, Danone y CotyAstor. From 2002, she specialized in Real Estate Surveillance by developing the controlling department at Layetana Desarrollos Inmobiliarios, where she worked as Director of the Investment Analysis and Controlling department. She joined the BMB team in 2009.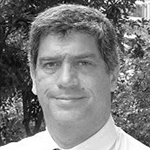 IGNACIO PIGRAU
Bachelor in Economics by the Central University of Barcelona and IESE – Harvard PDD in 2003. He started his professional career at Ernst & Young in the consulting department. With long experience both in commercial and residential Real Estate projects in companies such as Value Retail, PLC as European development manager, and at Layetana Desarrollos Inmobiliarios first as corporate Real Estate business Director and later as General Manager of it's polish subsidiary during 4 years, to end up as Development Director in Spain. He is an active member of the Urban Land Institute (ULI) and member of the advisory board of Bottini Communication.
ÁLEX AZUAZA
Graduate in Business Administration by Pompeu Fabra University of Barcelona in 2001 has now more than 10 years of experience on the real estate market. He started his professional career at KPMG in the audit department. In 2005 he entered the real estate market through LAYETANA DESARROLLOS INMOBILIARIOS where he worked on the corporate business being part of the sale of projects of more than 50,000 sqm. Two years later he took over the commercial responsibility of INBISA for the Catalonia region for all the industrial, office, retail and residential markets. The last years he has been able to deal with the worst market crisis situation while always finding out the best possible solutions.
MARTA GIL
Graduated in Business Administration and Master in Financial and Accounting Management by the Pompeu Fabra University of Barcelona. She was always involved in international finance environment starting in service sector with ADP as Financial controller and later developing her career in the American company General Cable, inside the industrial sector as International Controller.
ÓSCAR LUJÁN
Degree in Business Administration and Management and Bachelor in Finance and Economics Science by Cantabria University. He started his career in multinational companies such as Vodafone, Red Cross or Cofidis and he has been in charge of Accounting and Controlling departments for 10 years. After three years working in the Real Estate industry, he joined to BMB in 2014.